Check out this new unique Hey Deer Simply Southern long sleeve t-shirt. This t-shirt features a design with glitter looking screen printed graphics. The back of the t-shirt has an image of a deer head with glitter looking gold graphics. Above the deer head is the words, Hey Deer.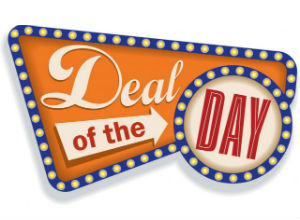 The front of the t-shirt has a small deer head logo with the words Simply Southern. The long sleeve shirt features a shorter length than a usually long sleeve t-shirt.
Click Here for more info and how to purchase this t-shirt.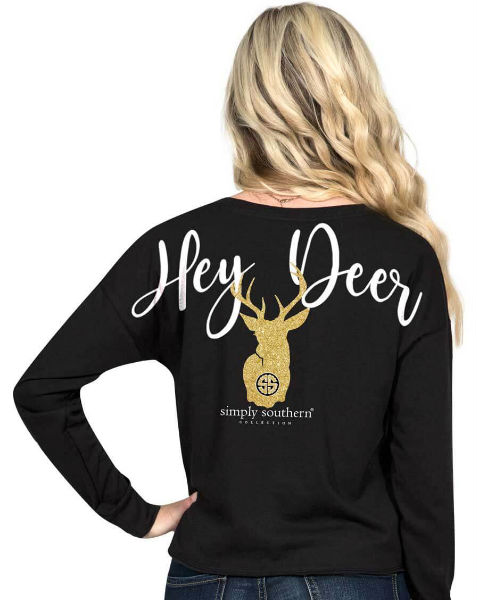 Cute Deer Design Long Sleeve Tee
This black long sleeve shirt helps the deer head design really stand out with the gold color and glitter look. This cute Simply Southern t-shirt will go with many different outfits and will be a perfect shirt to wear during fall.
If you looking for a new southern type of shirt, this is it. Along with the deer head is the words across the back shoulder of Hey Deer. You will love this Hey Deer t-shirt and it will become one of your favorite long sleeve t-shirts to wear. This t-shirt will be very comfortable during those cool days and nights in the fall.
The length of this long sleeve shirt is shorter than a regular long sleeve shirt. It has a length from collar to hem from center of back is 20 inches. The shirt is made from 100% cotton.

Click Here to see their full line of Simply Southern shirts and accessories, or just click the Shop Now button below.

Other Deer Related Simply Southern Tees
Here is another Simply Southern tee that has a deer themed design. The short sleeve t-shirt has the words, Blessed Deerly. The design is on the front of the tee with an image of antlers and pink flowers.
This t-shirt is part of the Country Chick collection by Simply Southern. The Country Check collection is a great selection of country living t-shirts.
Click Here for more info & how to purchase this t-shirt.