Jadelynn Brooke Greys Anatomy Shirt – You Are My Person T-Shirt
Okay if you are a Greys Anatomy TV show fan. Then you will need to take a look at this Jadelynn Brooke Greys Anatomy Shirt. Check out the back of the t-shirt.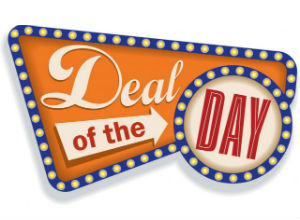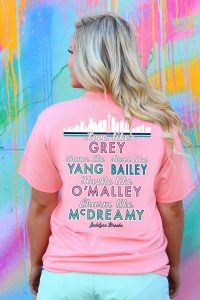 The back of the t-shirts says, "Love like Grey, Dance like Yang, Boss like Bailey, Hustle like O'Malley, Charm like McDreamy". The front of the t-shirt says, "You're My Person".
The Jadelynn Brooke Greys Anatomy Shirt has a v-neck with comfortable fabrics of 50% cotton and 50% polyester. The t-shirt fashions a shoulder taping for comfort and preshrunk ringspun cotton.
Coral Heather is the color of the shirt. You will love this shirt. This design will go fast, so you better get it now before they are gone.

This Jadelynn Brooke Greys Anatomy Shirt would be a great gift for your friend that is a fan of the TV show.  So go ahead and take a look at this t-shirt and surprise you friend with this shirt.
Jadelynn Brooke t-shirts are made for comfort and great looking colorful designs. You will never be disappointed with any of the Jadelynn Brooke shirts.
They has some of the best saying t-shirts out on the market in preppy t-shirts. This shirt with references to characters from the Greys Anatomy tv show is one of those t-shirts with great sayings.
Jadelynn Brooke also has many other products that you will love and the quality of their products are some of the best out there.
For more information about this t-shirt and how to purchase this t-shirt, just click on the more info button below.  Also, take a look at some of our post about the Simply Southern Tees.  Click Here to see the cute preppy t-shirts that are available from Simply Southern Tees.