Simply Southern Crab T-Shirt – Preppy Aruba Crab Tee
Okay, for all of your crab lovers out there. Whether you are a lover of crabs because you like to eat them or if you just like a crab design t-shirt, then check out the Simply Southern Crab T-Shirt.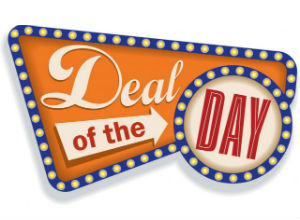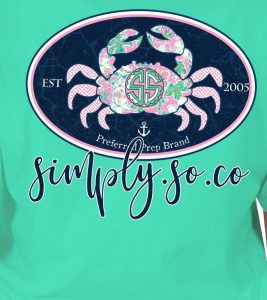 This Simply Southern crab t-shirt has a preppy crab design on the back of the t-shirt. The short sleeve t-shirt has a printing on a aruba color tee.  The front of the tee has a small Simply Southern Tees logo. The back of the tee has the big preppy crab image design, with the words, Simply. So. Co.
The you will love the 100% cotton fabric of this tee.  It is a jersey knit fabric with a crew neckline with a ribbed knit. The back and front of this t-shirt has a beautiful screen printed design.
There are many different preppy crab design t-shirts out there. Probably hundreds that you can choose from. So what makes a Simply Southern crab t-shirt stand out and better from all of the other crab tees out there.

First thing is that the t-shirt is a Simply Southern Tees brand t-shirt. The Simply Southern brand has become of the premier southern t-shirt brands. They are known for the colorful graphic designs with a preppy design look to them. Also the quality of the printing on the t-shirt is of great quality.
Second thing is that everybody loves the look and feel of a Simply Southern tee. The t-shirt colors that they print on goes very well with the design that they have on it. For example, this Simply Southern crab t-shirt, the crab design has a color pattern inside of the crab with a great color pattern surrounding the crab. Then aruba color t-shirt helps to blend the navy blue, pink, and green colors to make if have a great summer preppy look to it.
Simply Southern has made many different crab pattern design t-shirts in the past and everyone of them have been very popular. So you can't go wrong with this Simply Southern crab t-shirt.
Simply Southern Crab T-Shirt – Preppy Aruba Crab Tee – More Info Below
If you would like more information about this crab t-shirt then just click on the button below.  Also, if you would like to see more Simply Southern t-shirts, then check out our Simply Southern page by Clicking Here.  Or if you would like to look at some different crab design t-shirts then Click Here.