Simply Southern Elephant Shirt – Boho Preppy Style T-Shirt
Are you looking for the perfect elephant t-shirt. Then take a look at this Simply Southern elephant shirt. This is a cute boho style preppy elephant t-shirt that anyone would just love to have.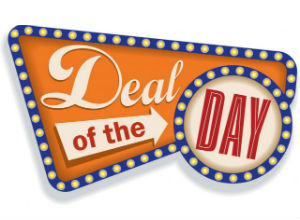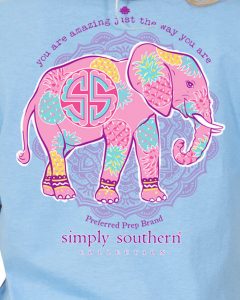 The back of the tee has a big screen printed image of an elephant. The front of t-shirt has a small screen printed logo graphic. You will love this t-shirt because it is printed on 100% cotton and has been screen printed on a blue short sleeve t-shirt.
This Simply Southern elephant shirt has a cute saying on the back that says, you are amazing just the way you are. The elephant design also has a pineapple design inside of the elephant print. The elephant color is pink which makes it stand out from the preppy blue color t-shirt.
Anybody who is a fan favorite of any elephant would just love to have this t-shirt. This elephant tee would make a great gift to a friend or family member. Just about anyone would be thrilled to get this preppy style t-shirt from Simply Southern.

Also, since this t-shirt is made by Simply Southern Tees, then you know you will be getting a great t-shirt from the perferred prep brand. Simply Southern was founded in 2005 and has been one of the leading southern preppy t-shirt brands.
Elephant and pineapple design t-shirts have become very popular over the last couple of years. So this t-shirt will keep you and a friend in style with the great design.
Don't let this t-shirt pass you by.  Check it out now before it will be gone.  Also, check out our other Simply Southern Tees that we have posted by Clicking Here.  You can also take a look at some other elephant design t-shirts by Clicking Here.