When you think about Christmas and the holidays, there are many different things you think about. There could be moments that you had and that you remember very well because of something that happen that was a joyous or happy moment.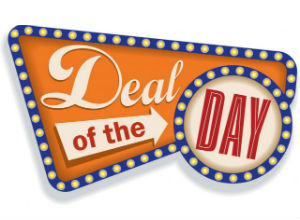 Or might be some gift that you received for Christmas.  All of the things brings up happy times. But there are different items and activities that are always associated with Christmas and the holiday.s
This Christmas shirts helps to bring all of these things into what we love about the holidays. The back of this shirts mentions many different things that go along with Christmas time.
Click Here for more info and how to purchase this Christmas Holiday tee.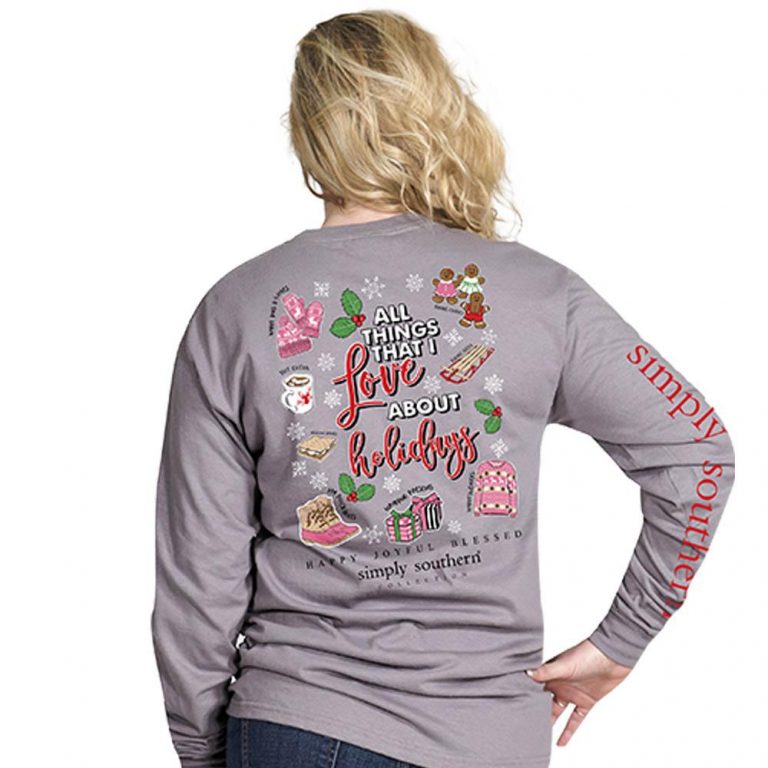 All Things I Love About This Shirt
This shirts speaks for itself. It has a list of all the things I love about the holidays. Here is a list of some of the thing it mentions or shows an image of: mittens, hot cocoa, smores, presents, gingerbread cookies, snow sled, mistletoe, Christmas sweater, snow shoes. 
At holiday parties or just over at a friends house, this t-shirt will be a perfect conversation piece. People will talk about all of their favorites things they love about the holiday season.

This long sleeve cotton t-shirt features a cute design. On the back has many different images of items about the holiday season with the saying, All Things I Love About Holidays.
You will love this unique Christmas shirt and will be the talk of any party. You friends and family will want to know where you go tit.
Click Here to check out all of the Simply Southern Christmas shirts & more.

Give This T-Shirt As A Gift
When you are thinking about a gift to give your friends and family, this holiday shirt will be perfect, because it will remind them of all the fun times and things they have done during this time of the year.
It will also remind them of the presents and gifts they received as a kid growing up. Bringing back fond memories of their past. This shirts help brings all of these events into the present.
Your friends and family will love you for getting them this unique cute long sleeve shirt. It will be perfect for a birthday gift or for a Christmas present.
The Shirt Also Comes In Youth Sizes
Your kids will love this shirt because of all the different items that you listed on the back of the shirt. From the gingerbread man and the snow sled, they will just love this shirt.
Get them a great shirt that they can wear during the holiday season. This youth t-shirt comes in youth small, youth medium, and youth large. 
Click Here to purchase this t-shirt in a youth size.
A Perfect Shirt For The Holidays
The Christmas season will be here before you know it. So get a head start and get your perfect shirt to wear during the holiday. With all of the office Christmas parties, the parties at your friends house, and so on. You will stand out with this cute preppy t-shirt.
This t-shirt is made by the Simply Southern company. They make t-shirts that have a cute southern design and saying. They also make other clothing and accessories that you will love. Simply Southern is one of the most popular southern t-shirt brands out there today. So get you holiday t-shirt today, before they are gone.
Click Here to see their full line of shirts and accessories, or just click the Shop Now button below.