Are you the type of person who loves the outdoors. One of the best vehicles to use in the outdoors is a jeep. So I am sure you would like to get a t-shirt that represents your outdoor adventures in a jeep. So take a look at the below Simply Southern Jeep Shirts below. We also have listed some other brands of Jeep t-shirts. If you would like to see all of our listings of jeep, truck, cars, and camper t-shirts then Click Here or click the Shop Now button below.

---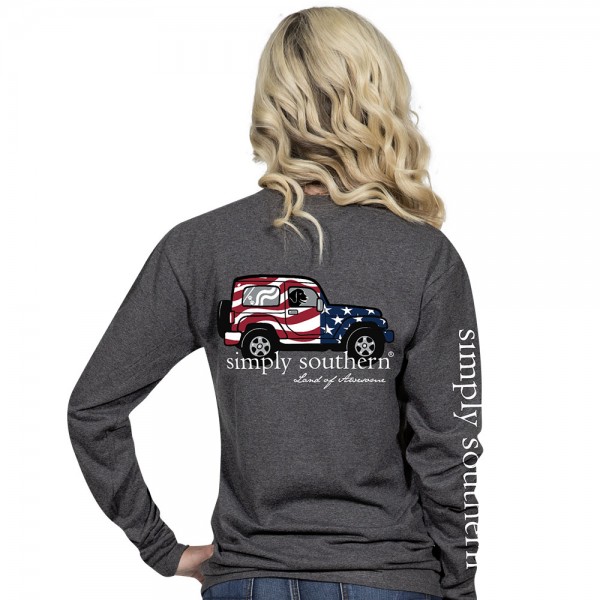 ---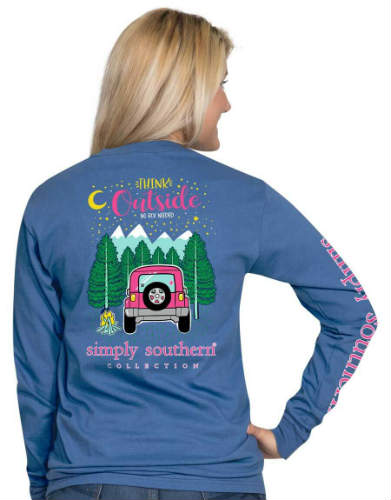 ---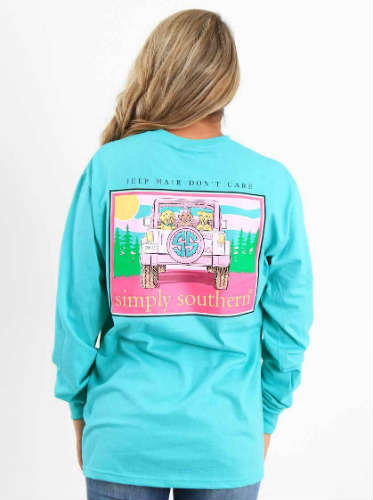 ---
Cute & Preppy Simply Southern Jeep Shirt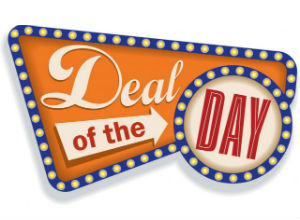 Here are three cute and preppy Simply Southern Jeep t-shirts. Each one of these shirts are featured on a long sleeve Simply Southern tee. These tee are printed on different colors from grey, greenish blue, and blue. 
The designs on the back of the tee represent an outdoor scene with a jeep in each one. The grey shirts features a jeep with the USA flag design on the jeep. 
Think outside no box needed, is the saying on the second t-shirt. It also features a scene of mountains, forest trees, and a camp fire by a jeep. This t-shirt has a perfect color design and printed on a blue colored long sleeve shirt.
The final Simply Southern shirt is an image of a jeep with the saying, Jeep Hair Don't Care. In the back of the jeep are dogs. This is a cute t-shirts with a cute saying.
Make sure and get one of these jeep t-shirts for yourself or for a friend. You and they will love these Simply Southern jeep shirt. So be sure and get them before they are sold out.

Simply Southern has a big selection of cute and preppy t-shirts that you will love. Check out a big listing of Simply Southern shirts and more by Clicking Here or click the Shop Now button below.

---
Other Brands Of Jeep T-Shirts
Check out these other cute and preppy jeep types from other brands. These brands are from Girlie Girl Originals, Southern Couture, and many more. Each one of these t-shirt features a jeep in different design themes. 
If you are interested in any of these shirts, just click on the image for that t-shirt for more info, price, and ordering information.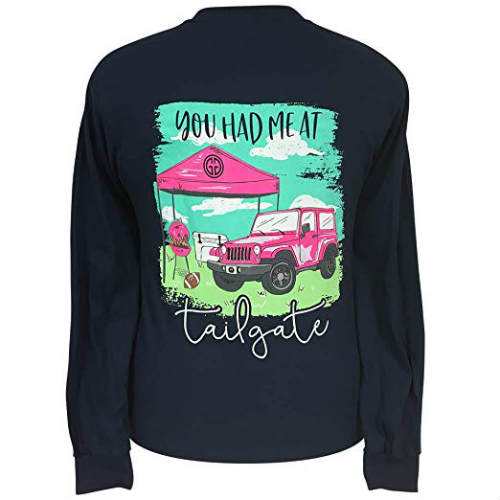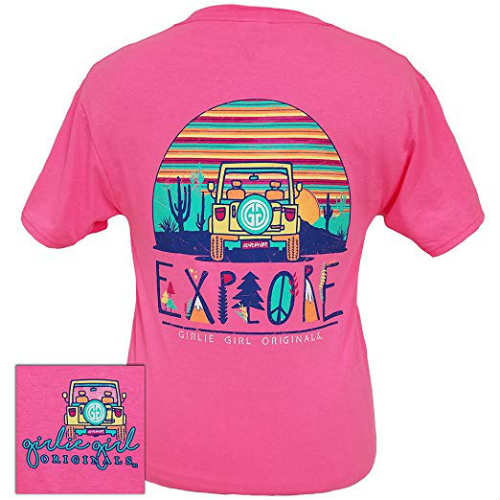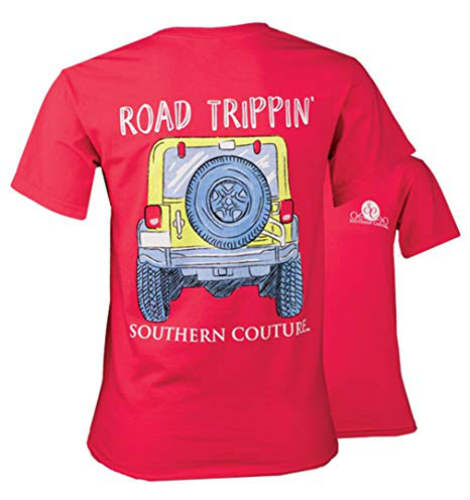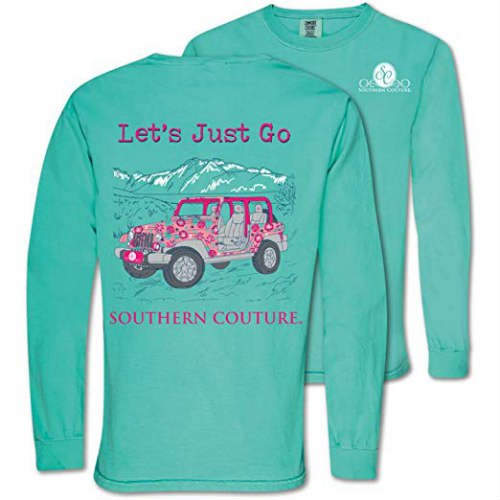 ---
Check Out Other Simply Southern Shirts
Simply Southern is one of the best known and popular southern t-shirts brands currently around. They make some cute and preppy t-shirts that you will love. The quality is good and the price is reasonable.
But Simply Southern makes more than just t-shirts. They also make a great line of other clothing apparel. The make hoodies, Sherpas, pullovers, jackets, dresses, and many other apparel items. They also make a big selection of accessories that I am sure you will love.
You can expect a great product at a great price with Simply Southern. Check out all of there items and see what you would like. They also make great gifts and Christmas presents, that anybody would love to get.
Below we have some pictures of some of the other products that Simply Southern makes. If you would like to see a big listing of Simply Southern items then Click Here or click the Shop Now button below.

---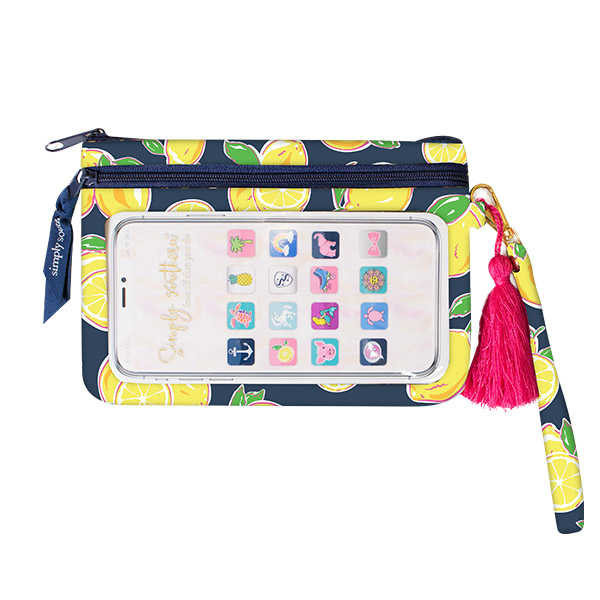 ---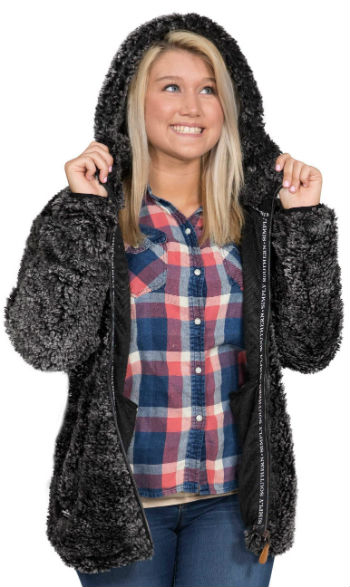 ---