Simply Southern Preppy Tees Flag Truck And Dogs T-Shirts For Women
Because you are a Southern Girl, check out this Simply Southern Preppy Tees Flag Truck And Dogs T-Shirts!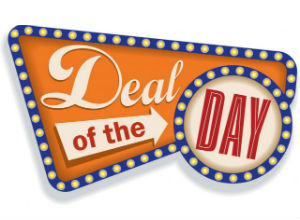 With a graphic reading, "LIVE LIFE simply southern" this Simply Southern T-shirts for Women will be a great addition to your Southern Prep tee shirt collection this season.
Constructed from 100% cotton, this comfy and cute Simply Southern Preppy tees for Women is a peachy color with bright graphics.
The back features a screen-printed preppy American flag truck with puppies graphic.
On the back, there is the phrase, "LIVE LIFE simply southern".
Simply Southern's well-known signature pineapple logo is on the front breast of this t-shirt for Women in white and black.

Made with a jersey knit fabric featuring a crew ribbed knitting at the neckline, this Simply Southern Preppy Flag Truck and Dogs T-Shirt for Women in Peachy for Women will surely be a favorite of yours this season!
Features of this Simply Southern Preppy Tees Flag Truck And Dogs T-Shirts:
Simply Southern T-shirts for Women
Crewneck with a ribbed knit
Simply Southern Tees Collection
Color: Peachy
Imported
Screen-printed Simply Southern pineapple logo on front breast in black and white
"Live Life Simply Southern" printed under graphic
Simply Southern established in 2005
Colors of back graphic include: red, white, blue, tan
Simply Southern Tees & T-Shirts feature bright colors with fun preppy & cute designs. Whether you prefer bows and boots or pearls and heels, they have just the tee shirt to help you celebrate what you love most about living in the South.
Simply Southern was Founded on January 1, 2005.  Simply Southern is changing the South one t-shirt at a time!
If you are looking for a cute tee to show off your personality then Simply Southern is perfect for you. These tees have so many different styles and designs that are just sweeter than sweet tea. Once you have one, you'll be eager to start your collection or to start gifting these comfy tees to everyone you know.
All Simply Southern shirts have a relaxed fit and are printed on a 100% cotton tee for ultimate comfort. Once you start looking through our large selection of Simply Southern t-shirts styles, you will simply fall in love with these cute preppy tees.

Click Here To Check Out More Simply Southern Tees!