There is nothing better during a cool fall night than a hot chocolate with pumpkin spice in it. Or better yet a nice pumpkin spice latte. Doesn't that make you ready for fall. Then check out this cute Simply Southern shirt for the fall.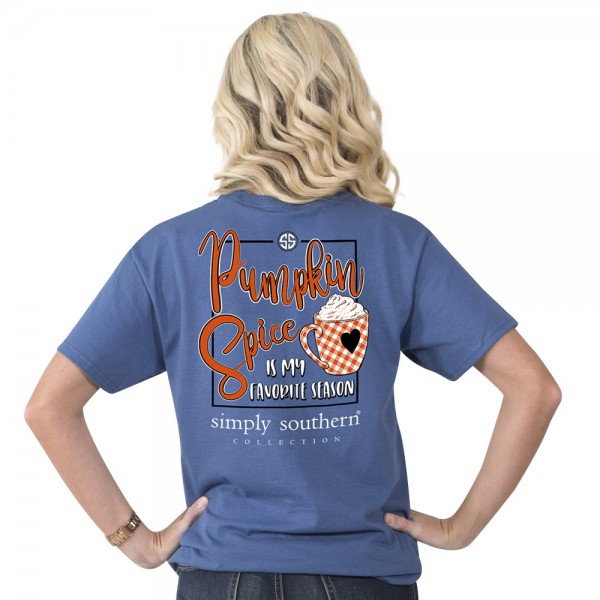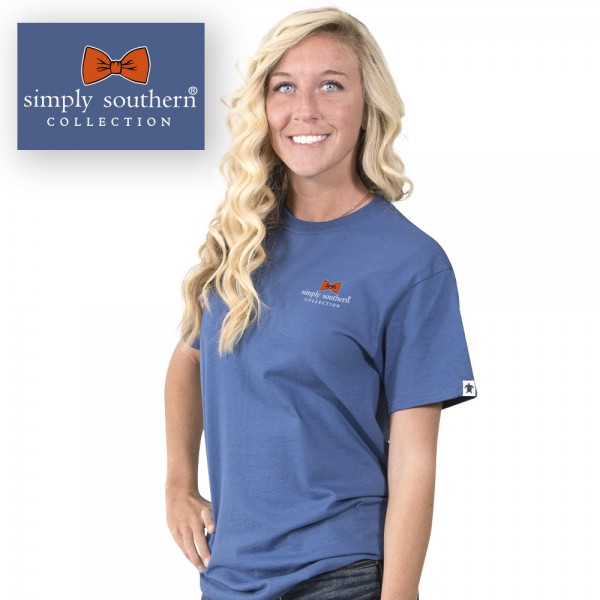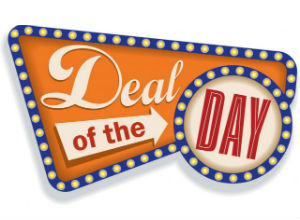 Click Here For More Info & How To Purchase This T-Shirt.

Simply Southern Shirt – Pumpkin Spice Tee
During the fall season when it gets cool outside there is not a better feeling then having a nice warm drink. I enjoy a nice cup of hot chocolate. I love going to high school Friday night football games and when it is cold to have a nice hot cup of hot chocolate. Then to top if off have it flavored with pumpkin spice. This really hits the spot and warms me up.
Some people really like the pumpkin spice latte at Starbucks. Whether you like hot chocolate a latte or a mocha, it is even better when it has some pumpkin spice in it.
This blue moonrise color t-shirt from Simply Southern brings out the feeling in this cute short sleeve t-shirt.  The t-shirt features an image of a checkered mug on the back of the tee with the saying, Pumpkin Spice Is My Favorite Season. The front of the t-shirt has a small logo on it.
You will just love this t-shirt and is perfect for the fall season. It has a adorable design with a fall saying on it. Get one for yourself and let everyone know that pumpkin spice is your favorite season.
Also Available in Youth Size T-Shirt

The cute t-shirt is also available in youth sizes. It comes in youth small, youth medium, and youth large. Your daughter and granddaughter will love this shirt and will enjoy wearing it to school and events during the fall season.
Click Here For More Info On This Youth Size T-Shirt.

---
Great T-Shirt For Your Friends & Family
If you are looking for a gift for your friends or family during the holiday season or maybe for a birthday present, then this gift will be perfect if they love the fall season with a nice cup of hot chocolate, latte, mocha, or whatever. 
Get this t-shirt for yourself and your best friends so you will have matching t-shirt to wear during a girls night out. 
---
Another Cute Pumpkin Tee From Simply Southern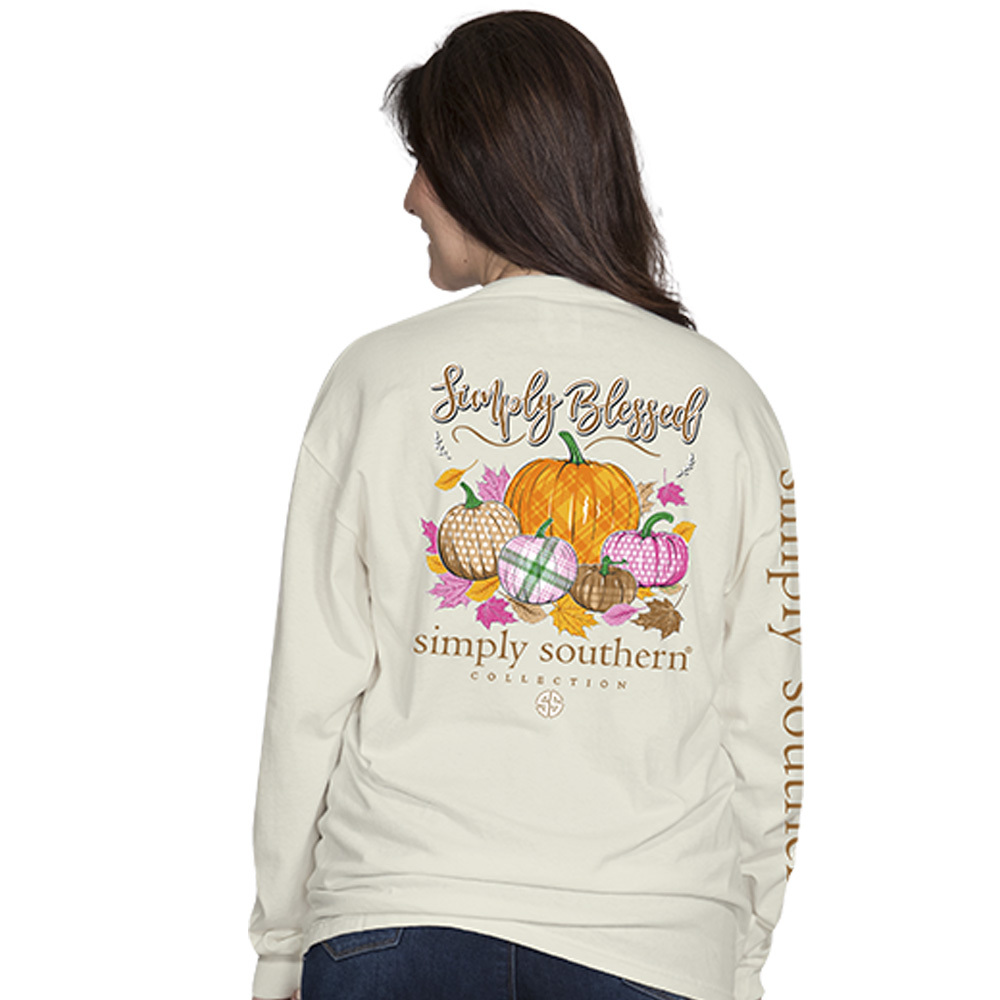 Click Here For More Info Or How To Purchase This T-Shirt

The above t-shirt is another great looking fall shirt from Simply Southern. This t-shirt also features pumpkins on the back of the t-shirt. The pumpkins are mixed in with leaves to give it that fall look. The saying of the back of the tee says, Simply Blessed.
The t-shirt is printed on a white colored long sleeve shirt. This t-shirt will be great to wear during those cool nights.
Simply Southern Big Selection Of Items
Simply Southern has come out with a big selection of t-shirts long and short sleeve, hoodies, sherpas, and many more items for the fall season. The also have a great selection of accessories to go along with the apparel line.
Click Here To See The Big Selection Of Simply Southern Items Or Click The Shop Now Button Below.