Are you ready for the cold weather? Maybe your not, but it will be here before you know it. To get you ready for the cold weather, then check out this cute Simply Southern snowman shirt.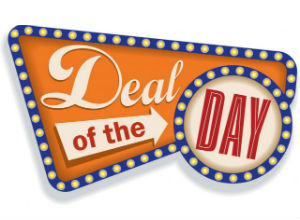 The shirt features a cute snowman with a mitten glove. The saying on the shirt says, Let It Snow. You will just love the long sleeve t-shirt for the holiday season. Christmas time will be here soon and this would be a perfect shirt to add to your Christmas selection of shirts to wear. You will want to wear it everyday.
Click Here for more info and how to purchase this holiday snowman t-shirt.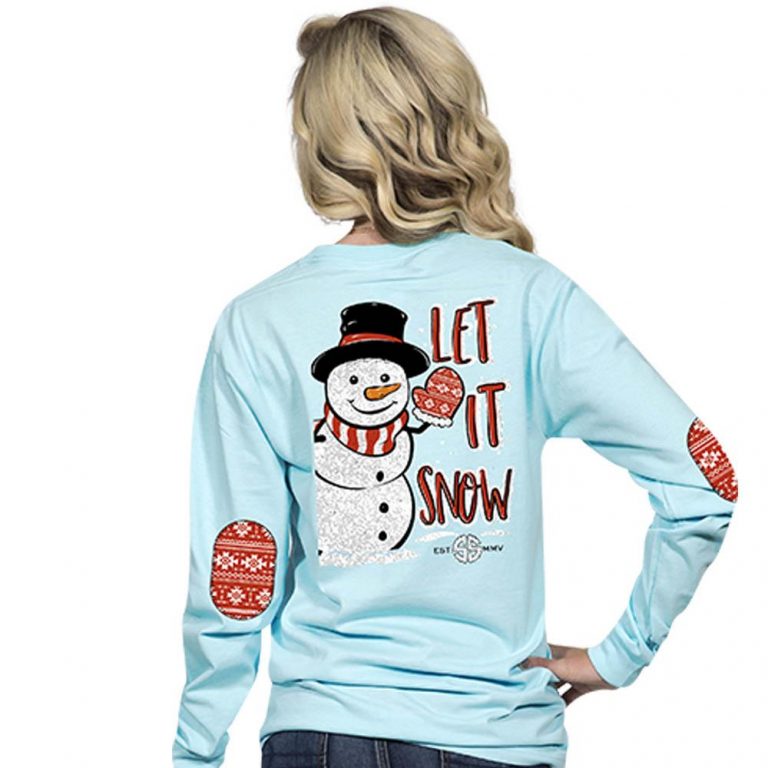 Perfect Shirt For The Holiday Season
As a kid growing up the one thing you always wanted to happen was for it to snow. Living in the south, you usually get one or two snow falls a year. But only every few years do you get that big snow where you can build a big snowman.

This snowman shirt will help you remember how much fun it is to build a snowman. The shirt will get you into the holiday and Christmas season spirit. You will let everyone know to Let It Snow.
The design of the t-shirt is just cute and adorable with the snowman. The snowman has the classic carrot for a nose and a top black hat. This long sleeve t-shirt also features a design patch for both elbows on the sleeve. With the t-shirt color turquoise, it gives it that snow feeling.
During the holiday season, this shirt will be perfect for all of those Christmas parties at friends house, the office party, and many other holiday occasions. All your friends and family will be wanting to know where you got this cute snowman t-shirt.
Click Here to check out all of the Simply Southern Christmas shirts & more.

This Snowman Shirt Will Be A Great Gift
Are you thinking of what to give your friends and family for Christmas or maybe just a thank you gift for a friend. You can't go wrong with this Simply Southern snowman shirt. They will just love it.
This long sleeve shirt would make a great Christmas gift, because they could wear it all winter long. It is perfect for during the holiday season and also after. It can snow even until March.
Youth Sizes Available In This Snowman Shirt
Don't forget about your kids and grand kids. This snowman shirt is also available in youth sizes. It comes in youth small, youth medium, and youth large. Every kid will want to wear this shirt to school. It will keep them wishing for that big snow where they can go out and build a snowman. Click Here for more info on this youth Simply Southern snowman shirt.
Christmas 2018 Will Be Perfect With This Snowman Shirt
Enjoy the holiday season with this comfortable 100% cotton long sleeve t-shirt. This shirt will be perfect for those cool fall days and nights. Everyone who sees you wearing this shirt will be wishing for the big snow.
So get yours now before they are gone. This shirt is made by Simply Southern. They make cute preppy shirts and this snowman shirt is no exception. I am sure this shirt will sell out fast. So don't wait, get yours and all your friends one.
Click Here to see their full line of shirts and accessories, or just click the Shop Now button below.