Are you starting to look for Christmas gifts for your friends and family? Then take a look at what Simply Southern has to offer. Simply Southern makes a lot of items besides just t-shirts. They have a full line of bags for many different occasions. Take a look below at some of the different bags you might be interested in for Christmas.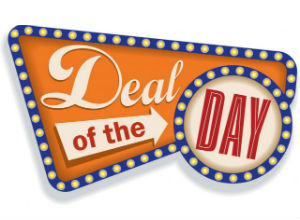 Click Here to see the full line of Simply Southern shirts and accessories or click the Shop Now button below.

Simply Southern Wallets & Purses For 2018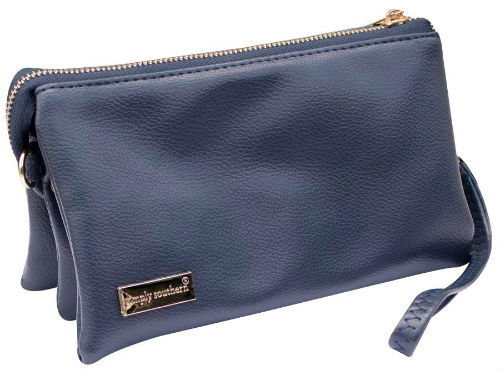 ---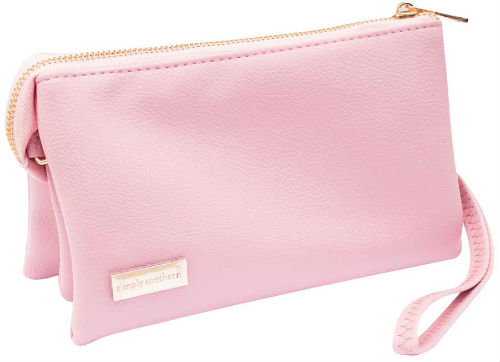 ---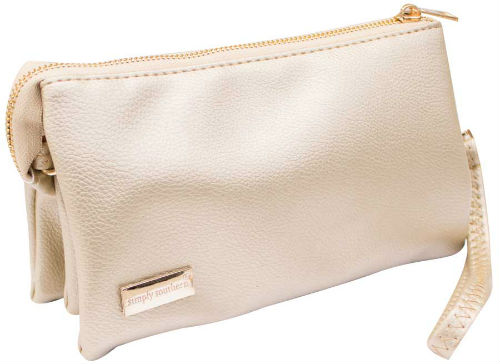 Check out these clutch purses from Simply Southern. Here are three of them in midnight blue, light pink, and stone colors. These have zipper closure at top. They have five main compartments and two of them have card slots. These purses are great to store your daily essentials and great for traveling. 
These clutch purses would make great Christmas gifts or maybe a birthday gift. These are very stylish and preppy. Anybody would love to get one.
Below are some of the details about these clutch purses above.
Detachable Wristlet Strap
Shoulder Strap Included
Gold Zippers
Metal Brand tag
Faux Leather
Size: 8 1/4 inch length / 5 inch height
Five Main Compartments
---
Simply Southern Bags

---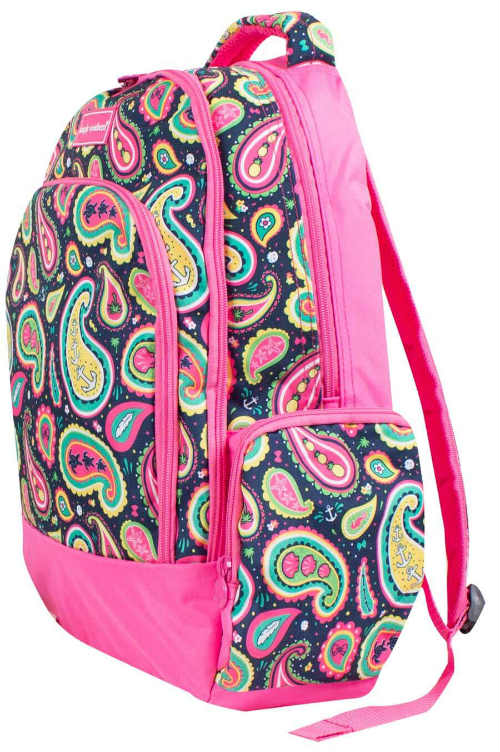 ---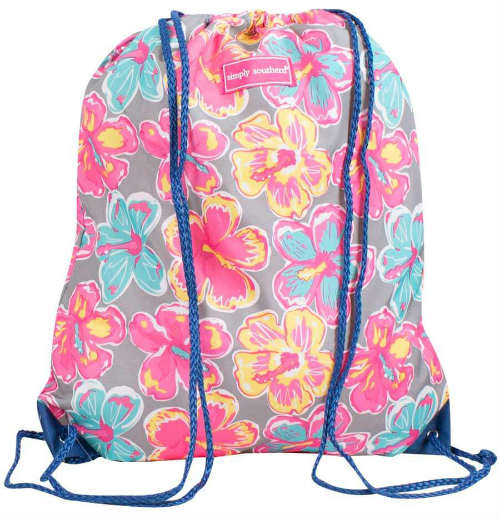 ---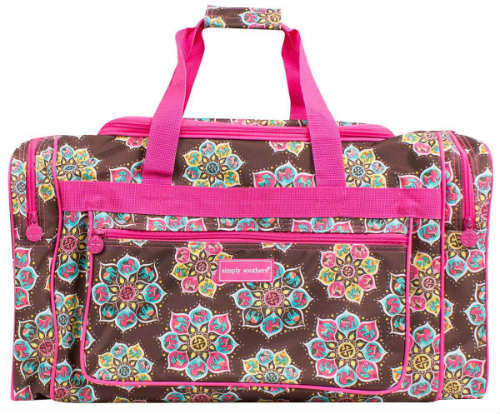 ---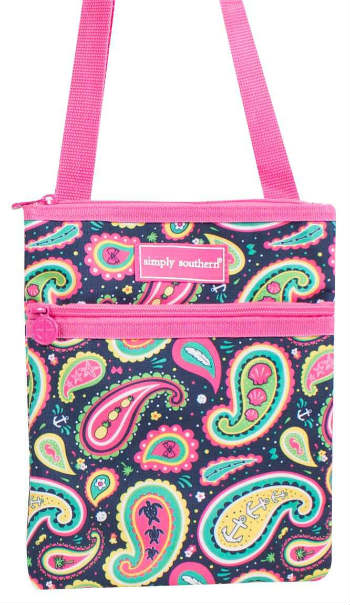 ---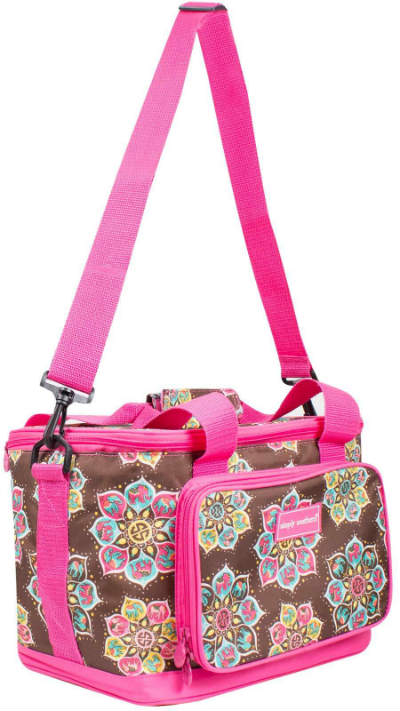 ---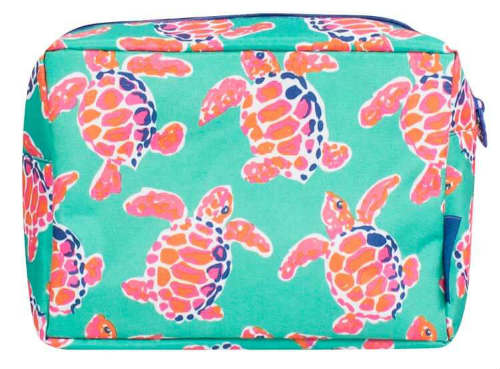 Simply Southern Type Of Bags
Simply Southern makes some adorable bags for all different occasions. Whether you need a bag for work, school, picnic, gym, and many other things, all of these bags would be great.

The Drawstring bag would be great for a small gym bag to put your work out clothes in. Also, you could use it for an occasion where you don't need a big bag, but just a small one to put things in.
The Book bag is perfect for school or college. It is designed to carry all of your books and also great for you laptop and other items you will need at school.
If you don't like the book bag, then give the backpack at try. It is also great for all of you books and laptop, but also good for camping or any activity where you want carry something hands free.
Check out the Duffel bag it is great when you need to carry a lot of stuff. This bag will do the trick. Stuff all of your thing in this big duffel bag.
Needing to keep something cool, then check out the cooler bag by Simply Southern. To keep a drink or sandwich cool, then cooler bag will keep things cool for your lunch or whatever you need it for.
Looking for a cute bag to put across your shoulders, then the Crossbody bag will be perfect for that. The stylish crossbody bag will keep all of your small items in a nice convenient place.
Do you need a bag for all of you cosmetics, then the cute Simply Southern bag will be perfect to keep all of the cosmetics in.
Simply Southern Bag Design Patterns
These bags come in different design patterns from Simply Southern. Some of their current design patterns are floral print, turtle, print, mandala print, and paisley print. Be on the look out for many different designs in the coming future from Simply Southern.
---
Simply Southern Accessories
Besides bags Simply Southern also makes a great line of other accessories. Here are some of the items: caps, hats, ornaments, lanyard, keychains, phone pop stand, key fob, umbrella, koozie, wristlet, bracelet, watch bands, and many more items.
Too see a full list of what Simply Southern makes in accessories then Click Here or click the Shop Now button below.

Simply Southern T-Shirts
Don't forget to check out all of Simply Southern new short and long sleeve t-shirts. They come out with new t-shirt all of the time. Currently they are coming out with many of their new long sleeve t-shirts including their Christmas t-shirts. Click Here to see all of the Simply Southern t-shirts and all of their items or click the Shop Now button below.